Web developers are creative. That is why they are web developers — they creatively develop beautiful things.
But even we have a hard time being creative ALL the time. Here are some great ideas we like to use when we're stuck. Give them a try, and they could help your business, too!
Release your inner child
Go back to the basics. Build blocks or Legos. Go play on the playground or shoot some hoops. Do whatever you had fun doing as a child.
This may seem counterproductive, but the best ideas come when you let loose. Ideas come when you aren't thinking about them, but make sure when you have an idea you write it down.
Get the blood circulating
Do something fun, exhilarating and active. You could go as extreme as skydiving or as mellow as jumping on a trampoline — anything to get your heart rate pounding, the blood circulating and the creativity flowing. This is because confidence is key in creativity. When will you ever feel more confident than when you jump out of a plane (or on a trampoline if you are conservative)? 
Brainstorming never hurt anyone
As long as you don't think to hard, brainstorming won't hurt you. Combine this with the building blocks, and after the plane jumping, and you will have a great brainstorming session. It is a great time to get all the ideas in your head and invite more to enter.
No idea is a bad idea 
Ok. Some ideas are bad ideas, but they can lead to even better ideas. Never take an idea off the table or exclude it from a list during a brainstorming session. Think of all the reasons it is bad and how it could be improved. You might be surprised by the ideas it leads to.
In our world, a solid and well designed website is absolutely crucial for any business, big or small. Because of this, choosing the right designer and developer can be a nerve wracking responsibility.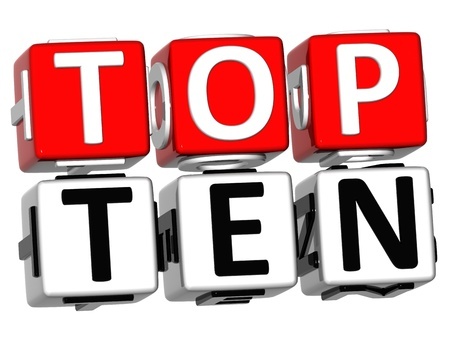 You want and need the right skill set and the best price point, but you may not even know the other things you're looking for, not to mention all the right questions to ask.
So how do you choose? Here are a 10 tips to help you along the journey.
Beware of designers that only use industry buzz words and fads, but that only focus on the feeling and vision of your brand without specific attention to measurable goals and specific calls to action.
Brand recognition is important, but for many small businesses it's initially more about traffic, lead collection, and conversions.
Request a portfolio. Ask your designers for examples of work they've done for similar organizations or brands that may have the same objectives or goals. Don't be afraid to ask for referrals.
Ask if their pricing is firm or an estimate. Be sure you know financially what you're getting yourself into.
Request some information on their team. Are they outsourcing part of your project?
Discover how they anticipate measuring your results, and ask for this information in plain English. Be sure you understand their approach to the expected success of your site.
Understand the process post-design. Maybe down the road you want a tweak or two made. Be sure to get up-front information about how this process works.
Understand their approach to usability. Your site isn't going to be successful if it's not tailored to the user. Design is important, but great design is intuitive and impacts your organization exponentially.
Request a written contract. Be sure your agreements are clear on both ends. This is a benefit to both you and the designer.
Follow your gut. If something in your quote or initial consultation doesn't sit right with you, don't forget that there are many resources out there. Seek another one.
Marketing is a vast world with many strategies and tactics. It can be confusing to try and shift through, and it is all right to admit you are confused about something. One question we get a lot is what is PPC? So check out PPC 101.
PPC stand for pay-per-click. It is a marketing tactic where advertisers pay every time one of their ads is clicked on. Basically, you are paying for visits to your website.
Have you ever noticed the ads on the top or sides of the page? Advertisers bid for that ad placement in a search engine's sponsored links when someone searches for a keyword that is related to their business offering. Every time the ad is clicked, sending a visitor to the website, the company has to pay the search engine a small fee. When PPC is working correctly, the fee is trivial, because the visit is worth more than what you pay for it. In other words, if you pay $3 for a click, but the click results in a $300 sale, then you've made a hefty profit.
If you have any more questions feel free to ask us and we will be more than happy to help!
It's the first questions everyone ask us — how long would it take to build a website?
And our answer will almost always be "It depends." There are many variables that go into the build time, and then you have to consider the upkeep.
We know that is a frustrating answer so we have put together some estimates of how long a generalized website can take.
Keep in mind these are estimates. Some are going to take longer and some are going to be shorter. One of the biggest variables is YOU, the client. If you are responsive and give quick, timely feedback and approvals, the process can be a lot quicker and smoother. However, if you have to go through multiple people to get things approved, it can take a lot longer. These are things you'll want to think about when setting a deadline for your website.
Small 5-10 page non-responsive website
These are very small website with very few pages of content. They don't have very complicated features. It's a basic website and will take 1-2 months.
Medium website with 15-20 pages of content creation
This is a step above basic and adds a content creation feature. These are websites where new content needs to be created on a regular basis. To speed this website up, try to have all the content pre-written. On average they take about 2-3 months.
Bigger website with 30+ pages and features
Since this website has more content and features, it takes longer. Some of these features would include shopping carts or event calendars. These take about 3-5 months.
Large, complex website with many features and/or hundreds of pages of content
As named, these are complicated websites and require more time to complete. Want a bunch of features like a forum, shopping cart, and lots of product pages? Then your website probably falls into this category and it will take over 6 months to complete.
You have started your own business. Congratulations!
Now what? Traditional marketing? Social media? Both?
It can be overwhelming when you don't know where to start or don't feel like you have the time. It may be time to hire a social media manager! They have the expertise, knowledge, consistency and the time you don't have to manage your social media effectively.
Here are some things to consider when deciding:
Can You Maintain It?
The only thing worse than having no social media presence is having an outdated social media presence. Dead accounts can look unprofessional and reflect badly on the company. You may have the best intentions when you create your social media accounts, but you'll soon find that it's easy to forget to update. Be honest with yourself and if you know you won't maintain it long-term, a social media manager may be your best option.
Can You Afford It?
One of the biggest deciding factors will be cost. If you have a small business, it is likely there isn't money set aside in the budget for salary and benefits for a full-time social media manager. Outsourcing to contractors or a social media firm is an option, but it's important to make sure you understand the costs before you make that decision.
Do You Know the Market?
An expert in any field puts the time and effort into learning everything possible about that field. Talented social media managers spend hours watching the latest trends and employing the latest content strategies to make sure each post gets the best results possible. What works today may not work tomorrow and it's the job of a social media manager to know what the latest techniques are. Social media managers also grow to understand each social media audience and cater to that in their work each day.
Do You Have a Plan or a Strategy?
It is the job of the social media manager to create a plan/strategy that will fit into the company's objectives and ensure it is followed.  If a business wants to promote a specific event or product release, for instance, a strategist will come up with a calendar that ensures posts are consistent in the weeks leading up to the event. Posting often enough to keep the information fresh on customers' minds without making content seem spammy is essential to a social media campaign.
It's a mighty big world out there in SEO land. Indexed web pages now tally over two billion. Just to put that into perspective, try imagining yourself smack in the middle of China, hands in pockets, dressed like Waldo. Remember how hard it was to find that funny guy wearing the red hat in those Waldo storybooks and puzzles?
That's what the challenge is like for your customers when they open that Google input field on their computers and laptops. So how do you help your customers find you in a sea of other merchants? Maybe it's time to sharpen the focus on your image!
Bring an SEO consultant in to institute the best practices. Ensuring those page titles and keywords are input correctly by the person who provides SEO services. That is what lays the foundation for effective SEO.
The little details really do matter, like accurate meta-descriptions. That task is all the more important since some estimate Google updates its search algorithm more than once each day!
Always remember to incorporate social media. Those Twitter and Facebook icons are easy to install, and the payback for doing so is a more powerful marketing presence. Make it very easy for your customer to 'like' you. A good SEO programmer will put some thoughtful design into how best to position those icons on your website.
Include the big social media channels – Facebook, Twitter and YouTube. But also include those niche-type channels that may be more pertinent to your business. For example, if you are a business consultant, make sure your website has a LinkedIn icon in prominent places on the website.  If you create artful videos for your clients, make sure Vimeo icons are strategically placed.
Even if you don't think you have time to post a blog every week on your website, think in terms of shorter blogs. The average blog has shrunk in word count over time, as attention spans have also declined. Don't craft a 1,000-word blog just because you think it will up the effectiveness of your SEO. Take that same amount of time and write a blog that is 200 words, but pack it with insightful gems!
Franchising is a fantastic business model, because it IS a model. You don't have to reinvent the wheel! Here are some of the perks of franchising:
Buying a franchise cuts to the chase, so you can generate a healthy cash flow quicker than the traditional route of opening a single location. You're essentially buying into a systematic method for making money that someone else before you developed and perfected.
Franchising is a way to apply replication to almost any business niche. Although restaurants often use franchising to grow a chain more quickly, franchising works for practically any business concept.  Franchisees are less likely to stumble on the road to entrepreneurship, because of the accumulated wisdom gleaned from other franchisees, who have tried and tested the business process.
As the concept matures, the business process becomes so fine-tuned, it's possible to take that concept almost anywhere and realize consistency in business operations.
If you've got an entrepreneurial spirit, but don't want to entirely reinvent the wheel, franchising is a wonderful means to achieving those life dreams, while leaving the future a wide-open possibility.
Would you build a house without contracting out anything like siding or cement? How about repairing your own car if you aren't a mechanic? You probably wouldn't do that either. In situations like these, you'd want to hire a professional, in order to  ensure the job gets done right.
The same thing goes for your website. Don't take short cuts on something that is a defining part of your company. Your website makes one of the first impressions on customers, so make it a good one. Professional web designers can take your vision, and present it in a way that customers will respond to!
Save you time
You're a businessperson, which means you don't have a lot of time. If you don't have a lot of time, you probably aren't trying to learn all about web development either. Professional web designers  posses the skills needed to get things going, and are in the loop when it comes to marketing, communication, and even search engine optimization. They'll get great results for you and your company, in no time flat!
Browser and device compatibility
Chances are good your consumers have every type of browser and device out there. From Chrome to Firefox, and IPhones to Androids, you'll need a website that's compatible with everything. If you don't have a compatible website, you can potentially lose out on a huge percentage of your target market, and nobody wants that. Professional web designers have the skills, and know what's required to meet the needs of all browsers and devices.
Uniqueness and creativity
There are millions of websites out there, and most are made from templates. Don't let yours get lost in the crowd! To stand out, you need a unique and creative website, one that a professional designer can help you make. A lot of templates don't even allow you to have complete control of your website. Nobody wants that! Be in control, and see your vision come alive, with the assistance of a professional web designer!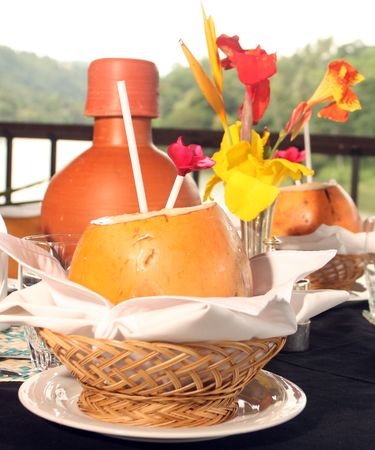 How would you like to be known in franchise circles as a franchisor noted for achieving the "most improved franchisees?"
Rose Kuhnau attributed her New Orleans-based Smoothie King franchise turnaround to keeping the bigger picture at the forefront.
She addressed multiple areas in the store that needed some TLC. The biggest issue came down to customer service, as patrons wondered if they would get a better bargain at a competing franchise concept nearby.
Kuhnau took a global approach to improving franchise units, leading her staff to an understanding that every aspect of the franchised brand should be tackled simultaneously. After all, it does little good to spit-shine the store to a gleaming masterpiece of cleanliness when at the same time customers endure long waits in line.
This franchisee understood all aspects of the customer-service experience needed to be in place for the franchise to maximize sales. That's the way to turn around a struggling brand.
But here's the rub: How do you communicate that commitment across multiple store locations? When a brand expands, sometimes customer service suffers because the focus is on operational concerns. Yet, if that decline in customer focus is not turned around quickly, sales will plummet.
The answer is to pursue a global approach in franchise management. Develop a checklist for each area of your franchise and track performance. Then you will have the information you need to take your franchise to the next level.
Raising your SEO results through a blogging campaign is an oft-used method to improve the visibility of your business profile on the Internet, but there's a downside. It takes a lot of time and an ongoing commitment to churn out timely, compelling content.
The solution: Scale the task down to size. You don't need to craft an award-winning blog that runs 600 words long to reach your SEO goal. Think pithy and persuasive.
Take a look at these fresh ideas that are easy to implement.
Tap an employee to write one blog a month. You may have a talented writer on your staff that can whip up a 200-word blog in under an hour. Most college grads have taken enough writing courses to produce a cogent report. You don't have to write like Ernest Hemingway. Just craft a quick three-point outline and approach the topic in a conversational manner.
Use a visual blog. This method makes blogging an easy task indeed! Gather up five photos about your business, or your employees. If none are handy ask permission to snap a few photos.
Whip up a summary of recent developments in your industry. If you're immersed in a particular industry sector, it's not hard to pen a few paragraphs about your take on what is happening in your business.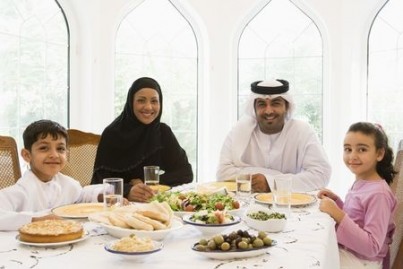 Aspiring franchisees: Did you know the Middle Eastern region is turning into a hot bed of menu innovation?
There are plenty of take-home lessons in this article, but what grabbed our attention is the well-placed focus on branding, location and astute business operations. Mastering all three operational areas are crucial to achieving a successful franchise.
According to Sami Daoud, a Dubai-based restaurateur, selecting a well-matched franchising partner is not "a science neither it is objective."  This entrepreneur founded a successful franchise in Dubai in 2005. He says an aspiring franchisee should focus their search on what is missing in the local market place.
Daoud also notes local competition among restaurateurs is a good thing, as it spurs menu innovation and the creation of signature cuisine that leaves a lasting impression in a patron's mind.
Even so, menu innovation that lacks a hard look at the bottom line eventually spells disaster. The costs of food and other commodities are once again climbing upward, particularly in the U.S. That's one reason why Daoud says franchisees should consider their restaurant both a shop and a factory. He warns other franchisors not to cut corners, particularly in regards to those aspects of the business that require consistency.
In the final accounting, brand reputation, strategic location for stores, and a detailed business are all key to launching and operating successful franchises.
No one is more beloved than an air conditioning repairman on the Fourth of July. So why do merchants who sell heating and cooling equipment wait until the beginning of summer to increase their SEO marketing efforts?
Chalk it up to human nature. People procrastinate, which is why the first snowfall sends drivers herding into tire service waiting rooms.
SEO is a powerful marketing tool. But when business owners cut the legs out from under their marketing by letting those seasonal opportunities slip by, a last-minute SEO dash won't cut it. You've got to think six months ahead. When runway models are showing off the latest swimming suit fashions, if you're selling beachwear, you've already missed the boat.
The key is to put together an SEO marketing calendar, because many small to medium-sized merchants have such busy days they are often caught by surprise when the prime selling season is over.
The other major pitfall is not having all of your social media buttons operational, or even worse — not having those channels connected to your website.
And here's another note of caution: Constructing intuitive site navigation is no simple thing. It requires an SEO professional that understands the nuances of how customers will interpret and navigate through your website. And seasonal opportunities to sell merchandise are often missed when merchants do not freshen web pages with new content.
These oversights are the psychological equivalent of allowing spider webs to collect on your wares. Stale webpages don't perform very well when Google and other search engines are indexing new websites at an incredible rate. Freshness is an important element in website rankings – so watch your timing!
Business executives have found staff retreats pay dividends. How much is subjective. But some suggest getaways can power employee productivity more than paid vacations.
The question is how. Sluggish employees and inefficiencies can be a vicious cycle few businesses know how to break. Yet growing evidence suggests corporate retreats — even small-scale affairs over a weekend — can lift morale and the bottom line, too.
Once considered lavish junkets, and sometimes mocked for contrived team-building ploys like trust falls, the staff retreat is making a comeback. And the reason is easier to see than your spreadsheet trend line: Companies are figuring out how to have fun.
To start, get rid of the PowerPoints. Encourage your employees to get out of the weeds and discuss big-picture ideas. Throw out some new goals and find a way to foster brainstorming. Don't worry about splurging on a big-name guest speaker. After all, you've invested in your employees — harness the innovative thinking from them.
Make sure to stage your retreat in a relaxing setting. Those office walls can get pretty confining, no matter how many modern colors you paint them. If you want your workers to clear their heads and think differently, place them in an atmosphere that puts them at ease. Think seaside, relaxation and foamy surf!
Ultimately, the goal is to give your staff a fresh perspective by putting them in a new environment where they can try new things. Kinda like a vacation.
As 2013 draws to a close, an historic milestone has been reached in the science of search engine optimization. Some observers are going so far as to claim 2013 a watershed year for Google's search engine algorithms. The game changer in SEO is Google's new algorithmic changes involving improvement in 'conversational queries.'
What most web surfers don't realize is this: The science of linguistics is at the heart of Google's continuing success as a search engine company. Google has spoofed an amazingly bizarre search query technology in a humorous post about Google Smell. Yet in reality, those engineers have figured out how to sift out the spam – and that beats sniffing roses any day!
Have you considered what a spam-free world might look like, and how your marketing strategy would fare in such a sphere? Cogent wording has never been more crucial to search engine optimization than it is as 2014 arrives.
The old strategy of churning out low-quality content is dead. We all knew Google would eventually hunt down and eradicate spammy content, although most of us may not realize Google has already whittled the task down to a mopping-up operation. Spam-slayers are changing the digital world. And what that means for merchants is you must have quality content written by human beings who care about stringing together wording intended for human eyes.
The bottom line: Talk to your SEO provider about instituting a content-generation strategy that fits your budget and matches your marketing goals.
Like many aspiring entrepreneurs, you have a concrete vision in mind: A string of successful franchised locations that will spread your innovative concept across the U.S.
It's a big dream, but you can get there as long as you avoid these three potential land mines.
Conduct an exhaustive trademark search. Many an aspiring entrepreneur has been harpooned by a trademark-infringement lawsuit. It's a crowded world and it's becoming more challenging to choose a brand or trade name that's unique in the U.S. Tapping the expertise of an attorney or law firm knowledgeable in the finer points of trademarking a brand is crucial. Avoid becoming ensnared in a drawn-out legal fray.
Line up sufficient capital. Expect to outlay a minimum of six figures. If you've got a track record of successful startups, funding another concept will be less of a steep climb. Nothing is more important at this stage of the game than proving your worth on paper. Granted even mega enterprises can fail. Even so, bankers and financiers need verifiable data that supports your business proposition.
Recruit top-notch franchisees. Go into franchising with enough capital so you can select quality franchisees. These folks are the most important aspect of your business. Building a team spirit among your franchisees allows your franchise to tap business acumen throughout the franchise, as individual franchisees share operational knowledge with each other.
Word-of-mouth reviews from customers used to be the dominant currency of public relations. With the emergence of the Internet and social media, the landscape has changed. Consumers now turn to sites like Yelp. All too often vocal patrons aren't a bit shy about telling everyone in cyberspace — save for Aunt Mabel, who's still confounded by Facebook — just what they think of your business.
Yelp has proven to be a double-edged sword for companies, particularly the ones putting forth a genuine effort to please their customers. Yelp video reviews are a great way to promote your business listing, and when a flattering review is posted on Yelp, all is well. Yet, what happens when someone posts a bad review about your company? Here's some sage advice: Don't get revenge and don't despair either. Here are four tips to help you maintain and even restore your company's reputation.
Keep calm, and carry on. When you're mulling over how to handle a negative review, consider what your customer-service policies are for face-to-face interactions. Then, apply that same approach to your virtual response. Since facial expressions convey rich information that may be missing when dialoguing online, reviewers often overlook the nuances of a relationship between a company and its patrons. Blowhards, and the disgruntled may be quick to jump in with their opinion in a "bad guy, good guy" back-and-forth exchange. Tread with care, before you wade into this minefield. Hang back a bit, and give it some time, as your fans may come to your defense.
Be professional: Always be civil and courteous, and propose a solution to address a particular grievance, when it's appropriate to do so. Using Yelp's free review response tools, businesses may choose to respond publicly or privately. If it's a legitimate complaint, and your company really did drop the ball, a public response actually builds credibility. That's because most people are good sports and are willing to overlook a perceived offense, following a genuine apology.
Be open to criticism: Regularly read user comments about your business. You will gain insights into how your product or service is resonating with customers, as well as suggestions on what you can do to improve your service.
Be timely: You should respond to a negative review within 24 to 48 hours. This shows you are on the ball, and want to rectify the situation as soon as possible. Consider this: According to Michael Luca, a Harvard Business School researcher, even a one-star increase on Yelp significantly pumps up business, and results in a five to nine percent increase in revenue. So, there's a lot of motivation to join in the conversation.
Remember to stay calm. Remind yourself of that occasion when you went on a rant about another company, and then take it all in stride. Life's too short to get worked into a lather over a few disgruntled customers.
When compared to a billion Facebook users, LinkedIn would appear a much less influential contender in the social-media lineup. Yet, executives and middle-management professionals often find this networking portal a valuable tool for growing a business. That's still true, despite the company's wide-scale security breech in June, which impacted millions of the social network's users.
A recent study that analyzed how professionals use LinkedIn revealed approximately one in five users are top-level executives seeking networking and promotional opportunities. CEOs are finding it fruitful to mine those LinkedIn connections, and maybe you should, too.
Flesh out your profile. LinkedIn has made it really easy for you. When you start a new profile, or add more information to an already existing one, a handy little tool lets you know your progress. Don't stop until your profile is 100 percent complete.
Put in a good word for others. Those who programmed the recommendation feature for LinkedIn understood the power of applying human psychology to arouse others to action. When you've been notified that a social contact on LinkedIn has endorsed you, it's hard not to feel an obligation to return the favor. Take the time to research the person's profile, and their specific areas of expertise, before posting a recommendation.
Be consistent across social media portals. Ensure your professional title, name and other information is consistent across your online profiles, including LinkedIn. This step is easy to forget, when you're knee-deep in launching a startup. Yet, remember that a new business is often profiled in the local press, and reporters may check that profile, when writing a news story about your venture.
Create or join an industry-specific group. Follow your competitors on LinkedIn. It's hard to grow a business, when no one knows you're there. These days many business professionals know they gain more by offering friendship to competitors, than by avoiding them.
Chime in on the conversation. Visit LinkedIn's Questions and Answers section frequently. Doing so allows you opportunities to demonstrate your willingness to help others, as well as show off your business acumen. Both qualities are likely to attract investors to your startup.
If you've got a winsome way with words, blog marketing can help you rise above the fray. It also gives you an audience that will appreciate your marketing savvy.
There's no better way to build a credible reputation as an authority in your field than by posting interesting blogs.
Blogging is not as flashy of a marketing method as an eye-catching publicity stunt. Even so, you should not underestimate the credibility you can acquire in your sphere of influence through consistently posting well written, informative blogs.
Here's four tips on how build a blog following:
Keep your blogs under 300 words. We know you are bubbling over with enthusiasm about your service or product, but with so much information flooding the average person's inbox, don't expect your reader to spend more than a couple of minutes looking at your blog.
Focus on industry niche information. When you pack your short blog with industry-specific news, you increase the chances your post will be shared through social media.
Share a specific resource. Before you compose your blog, take the time to do a little research on the latest industry developments. Then sprinkle in a few juicy tidbits of interest to those in your field of expertise.
Don't forget this last step. After you've written your blog, take some time to visit your favorite list of bloggers on the web and add a comment or two on their posts. The goodwill you will build will help your blog garner more views.