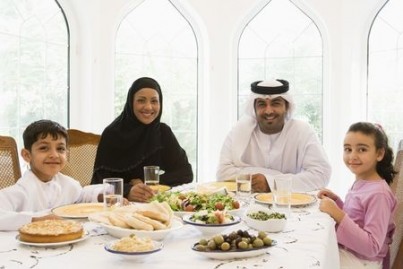 Aspiring franchisees: Did you know the Middle Eastern region is turning into a hot bed of menu innovation?
There are plenty of take-home lessons in this article, but what grabbed our attention is the well-placed focus on branding, location and astute business operations. Mastering all three operational areas are crucial to achieving a successful franchise.
According to Sami Daoud, a Dubai-based restaurateur, selecting a well-matched franchising partner is not "a science neither it is objective."  This entrepreneur founded a successful franchise in Dubai in 2005. He says an aspiring franchisee should focus their search on what is missing in the local market place.
Daoud also notes local competition among restaurateurs is a good thing, as it spurs menu innovation and the creation of signature cuisine that leaves a lasting impression in a patron's mind.
Even so, menu innovation that lacks a hard look at the bottom line eventually spells disaster. The costs of food and other commodities are once again climbing upward, particularly in the U.S. That's one reason why Daoud says franchisees should consider their restaurant both a shop and a factory. He warns other franchisors not to cut corners, particularly in regards to those aspects of the business that require consistency.
In the final accounting, brand reputation, strategic location for stores, and a detailed business are all key to launching and operating successful franchises.